Porous structure represent an interface facilitating bone growth and therefore allowing the implant to integrate with existing bone structures and suppress the phenomenon of stress shielding.
SLM technology makes it possible to create radically different porous structures. Many geometries optimized for bone growth are possible. The shape and size of the pores are perfectly regular, without limit of thickness.
Porous structures
In-vivo study of porous structures made in titanium via SLM allows to observe the excellent osteointegration of this type of structure.
Porous structures carried out by the SLM process make it possible to vary considerably the properties mechanics of Titanium. In particular, they make it possible to vary its resistance to compression (stress of tension or compression and deformation of a material), depending on the size and shape of the elementary pattern. This characteristic provided by SLM technology allows the optimization of relationship between bone and prosthesis, and suppress the phenomenon of stress shielding.

SLM technologies represent a modern approach to implantology connected especially with :
Spinal stenosis
Degenerative discopathy
Lumbar osteoarthritis
Vertebral instabilities
Traumatology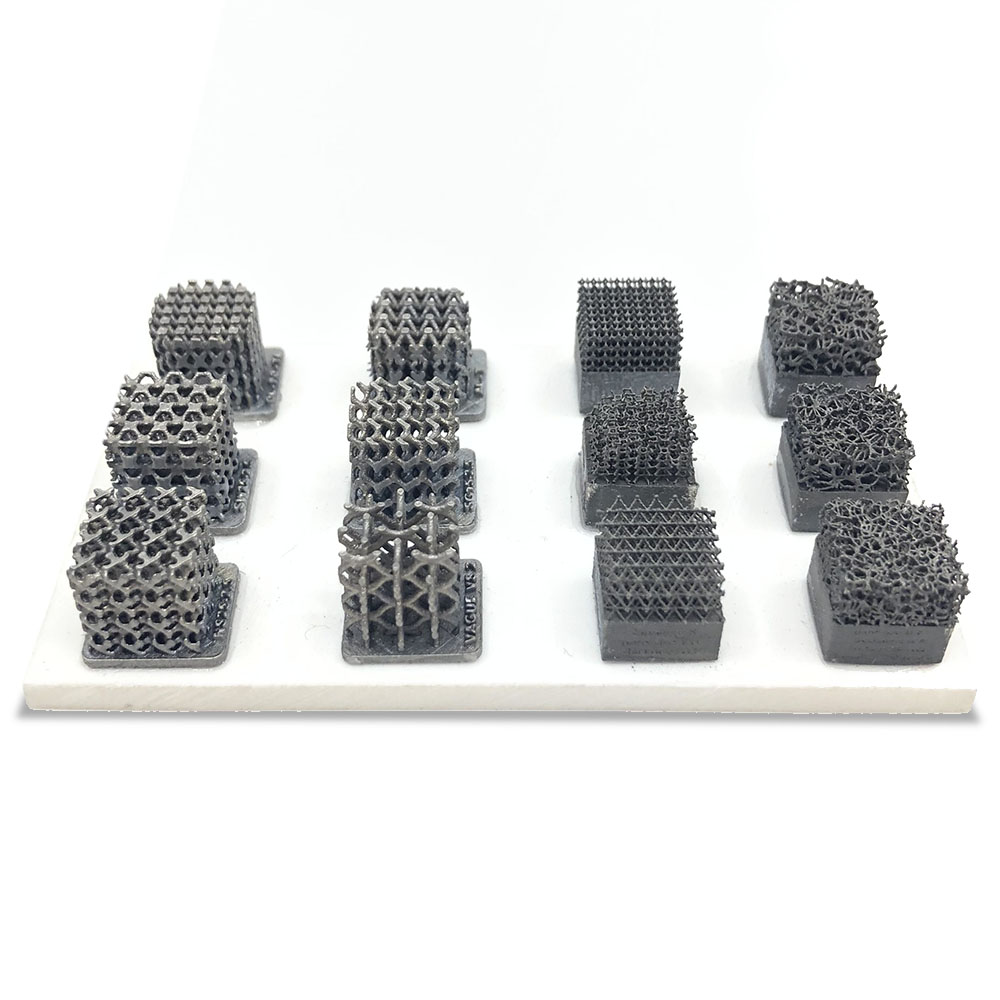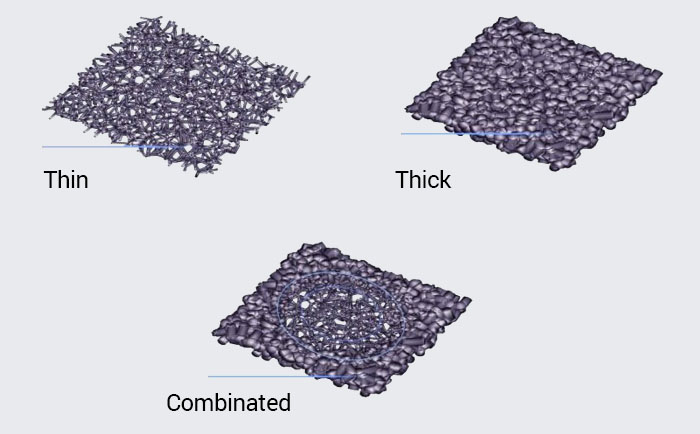 Lamel cross-section
Lamelle thickness is available from 0.2 mm - 0.55 mm