Complicated fractures and injuries are no longer an insurmountable problem in the animal medicine with custom-made implants and surgical instruments.
New technologies bring affordable solutions in the field of permanently implantable devices.
Used during horses cervical arthrodesis in cases of fracture, dislocation and vertebral instability or misalignment (cervical stenotic myelopathy).
Adapted tooling
Various sizes of screws
Adapted shape of plate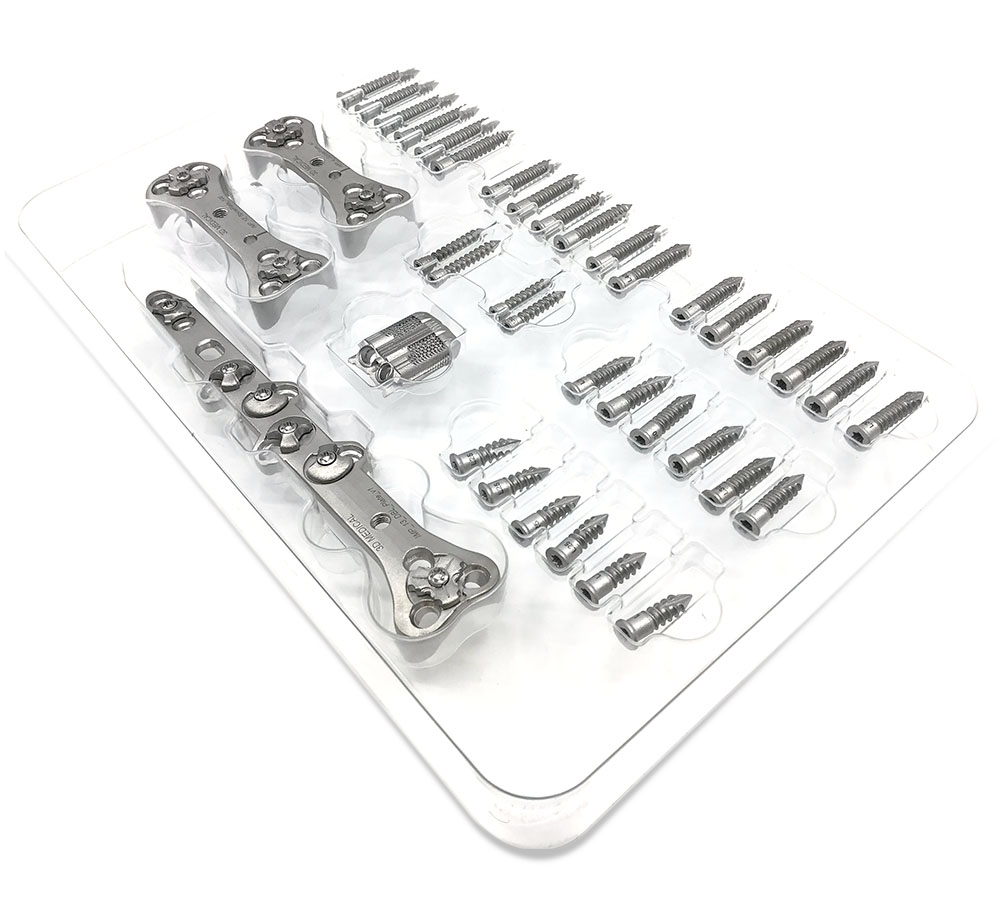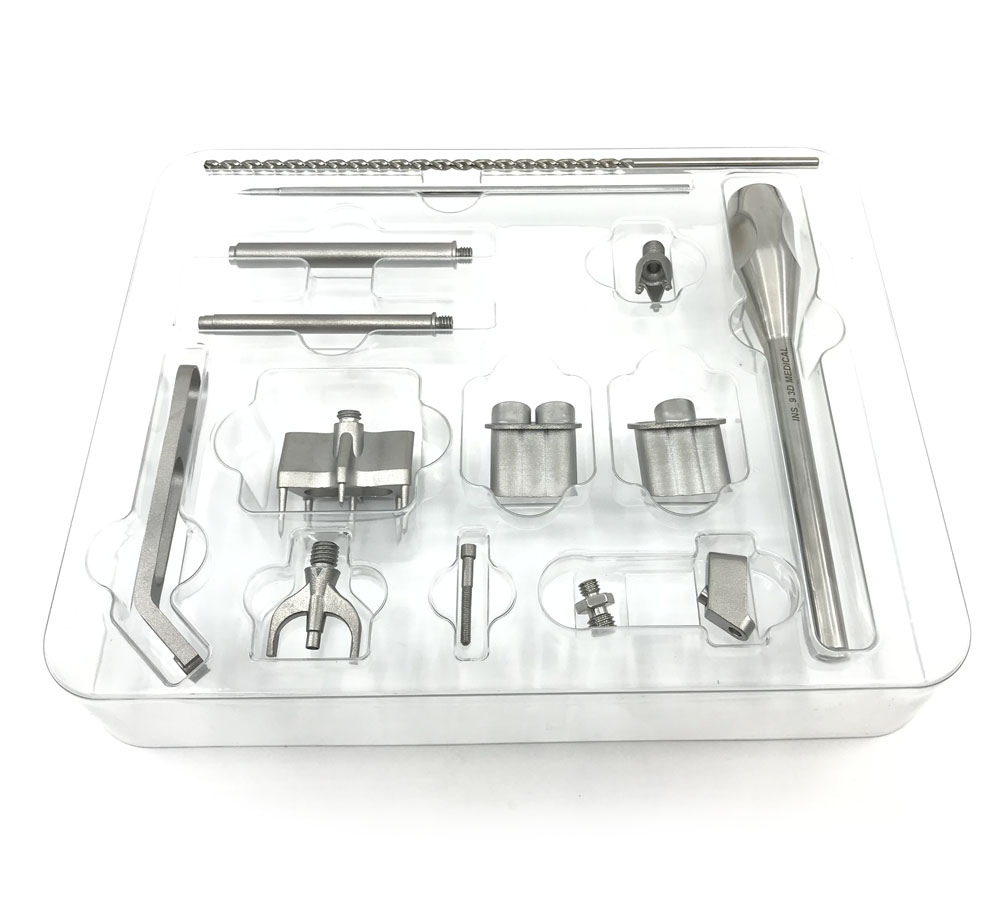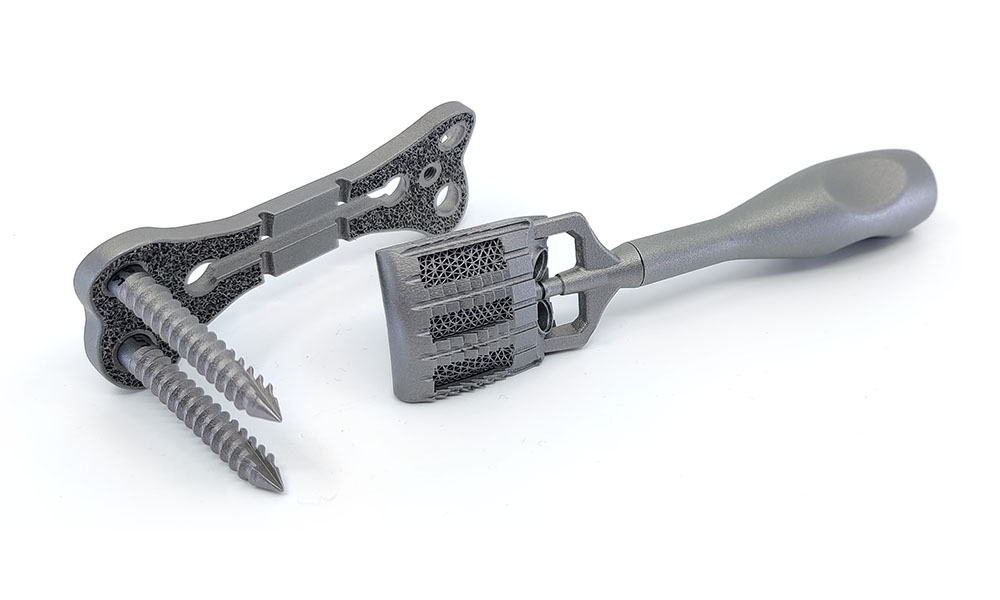 The plate play its role on the forces in tension. The shape of the plate allows placement of 3 screws in each vertebra.
Porous structure for better osseointegration.
Plate can be combined with a cage for intervertebral fusion to treat fractures involving the intervertebral disc or for surgical treatment of stenotic cervical myelopathy.
Screws used are self-tapping and partially self-drilling, this allowed maximum anchorage (close to the medullary canal) while reducing the risk of perforation during drilling or tapping.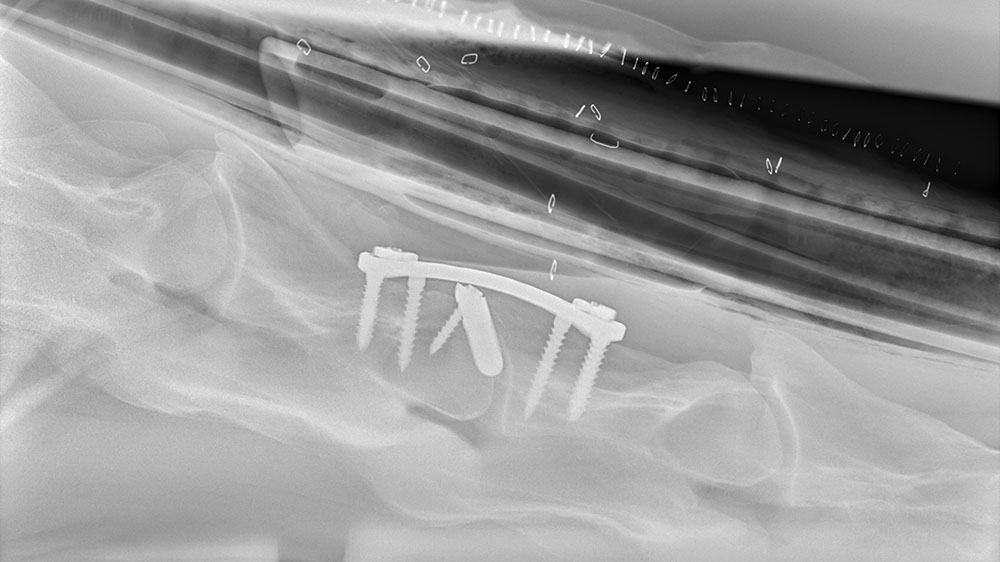 Single level spine stabilisation by our custom-made cage
and plate and customised insertion tool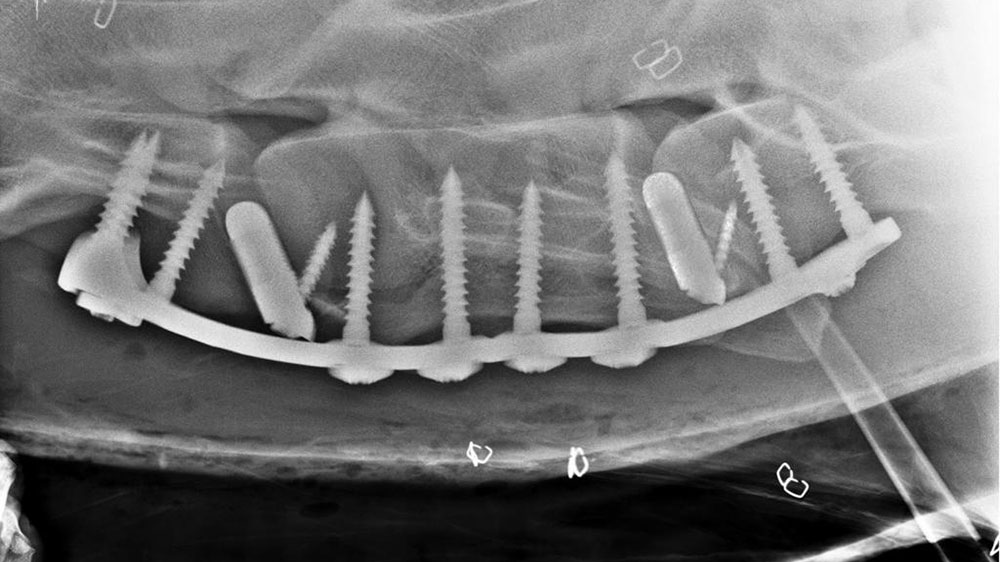 Double level spine stabilisation by our custom-made cages
and plate and customised insertion tool