Serial production we are performing on 5 qualified machines. Product is monotired and controled in whole production process started from certified Powder material reception until final cleaning and packaging.
We are able to provide you all required records regarding installation and operational qualification for our processes and all traceability regarding product.
Our laboratory is equipt by optical measurement tools Profile Projector KEYENCE IM 7500, CMM and ARM machine from Hexagon Metrology… We have capacities with good flexibility through the 5 machines
Over 25,000 pieces of medical devices produced in 2019.
Spinal Cages
Made by AM
Options
Porous structure
Different sizes
Customized production batch
Surgical instrument production
Dedicated packaging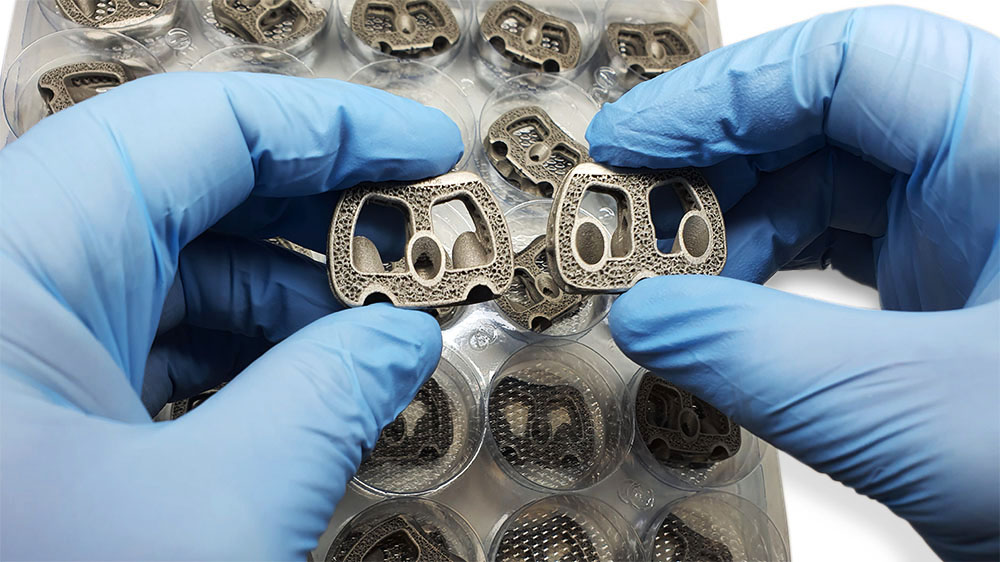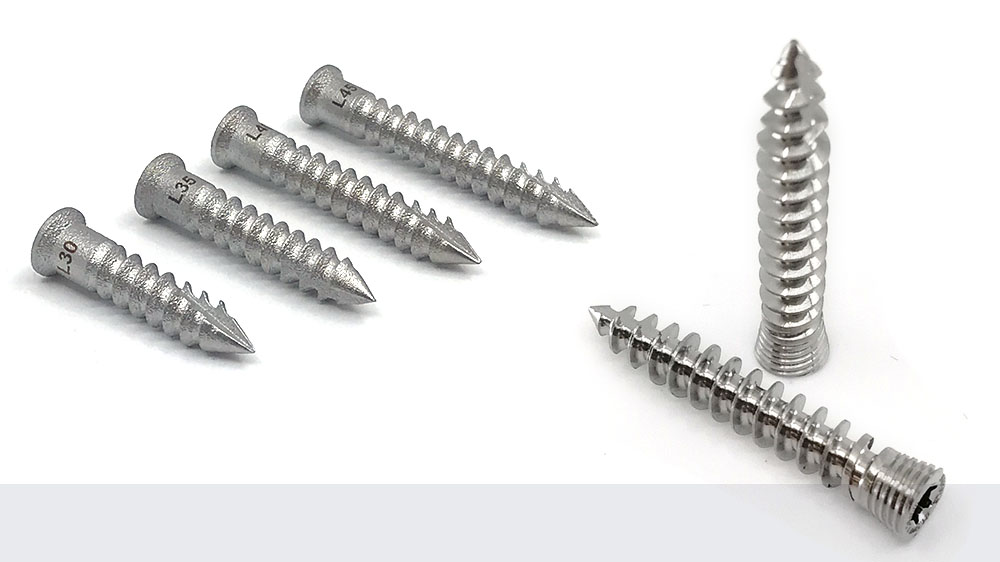 Screws
Made by AM & CNC
Options
Customized design
Different material
Threading control
Options
Primary replacement / Revision
Porous structure
Customised design
Customised packaging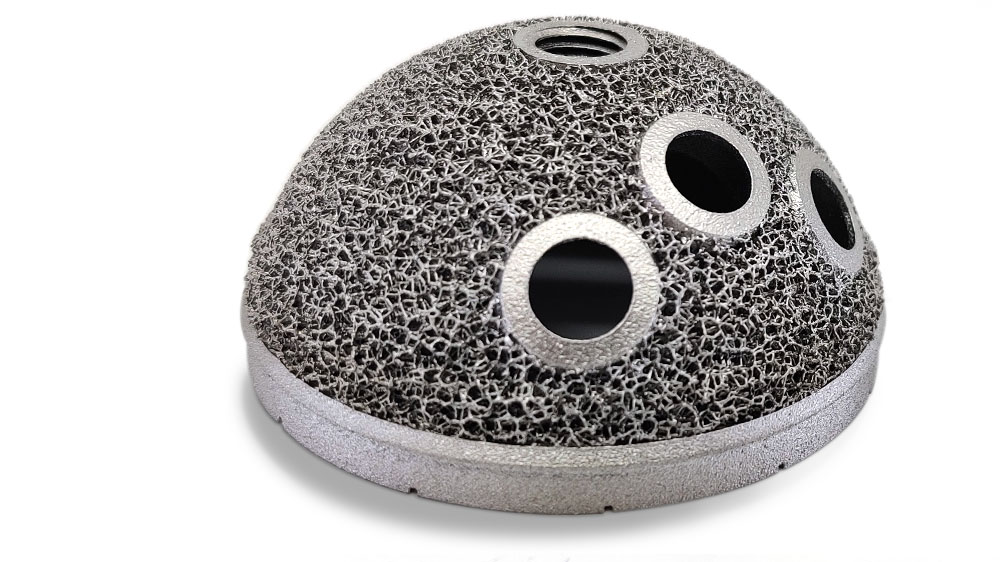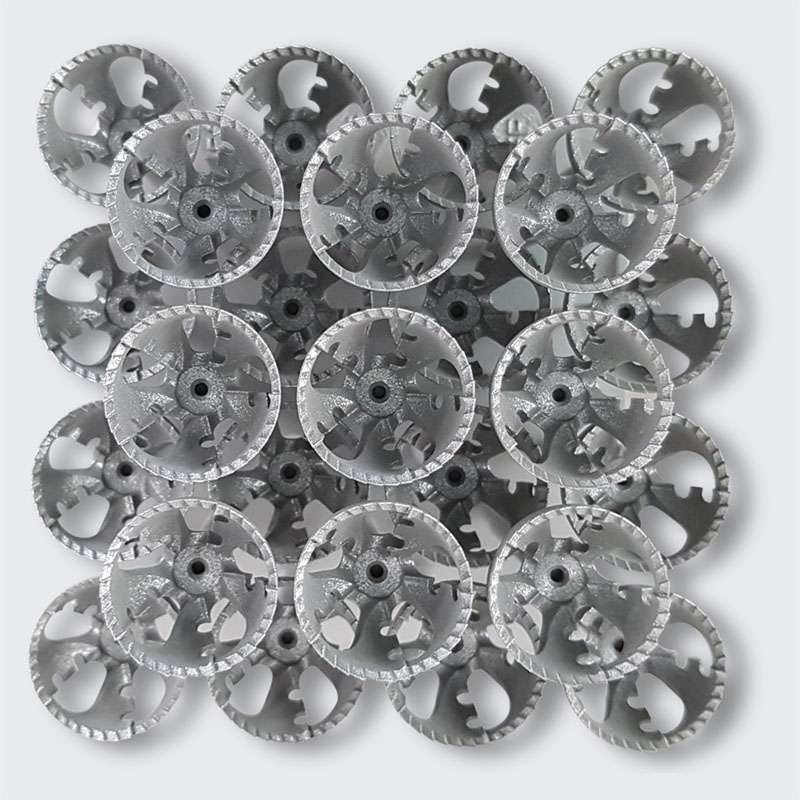 Surgical instruments
Spade cutter
Capitellar surface cutter
Capitellar drill cutter
Radial head surface cutter
All used during Lateral resurfacing elbow replacement.