New technologies can ensure an individual approach to patient's needs and not only in the case of specific health complications.
Custom-made medical devices have lot of benefits for patient in terms of shortening surgical time, minimising possible surgical complications, shortening healing and postoperative care.
Final design is made in cooperation with surgeon according to his design or construction prescription.
Specific approach in case of custom made medical devices
Consideration all surgiceon requirments
Design adaptation according production and patient needs
Product risk analysis performing
Design for additive manufacturing
Production of approved model
Test of implant assembly and fixation on bio-model (based on patient DICOM data)
Final design approval by surgeon
Patient-specific mandible implant is designed on the patient's skull-mandible anatomical model that is obtained from patient's CT scan images.
Options
Porous surface
Solid surface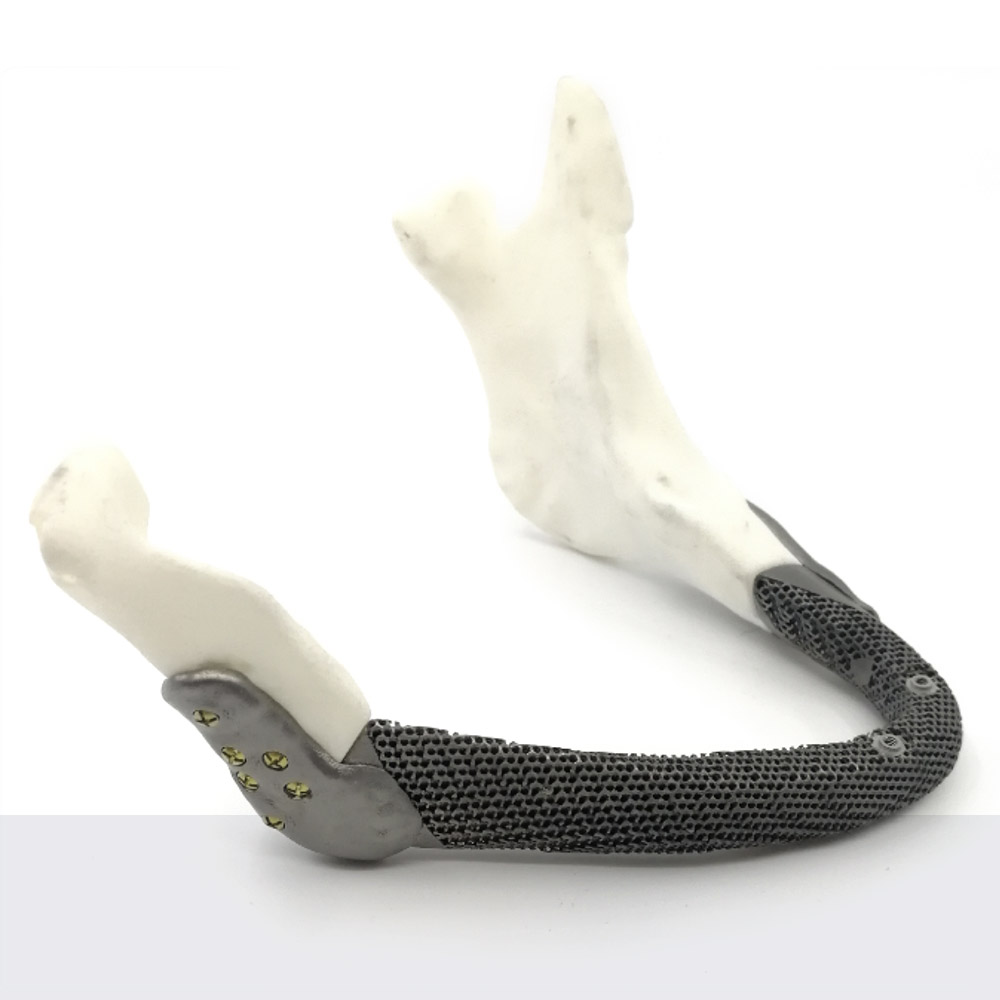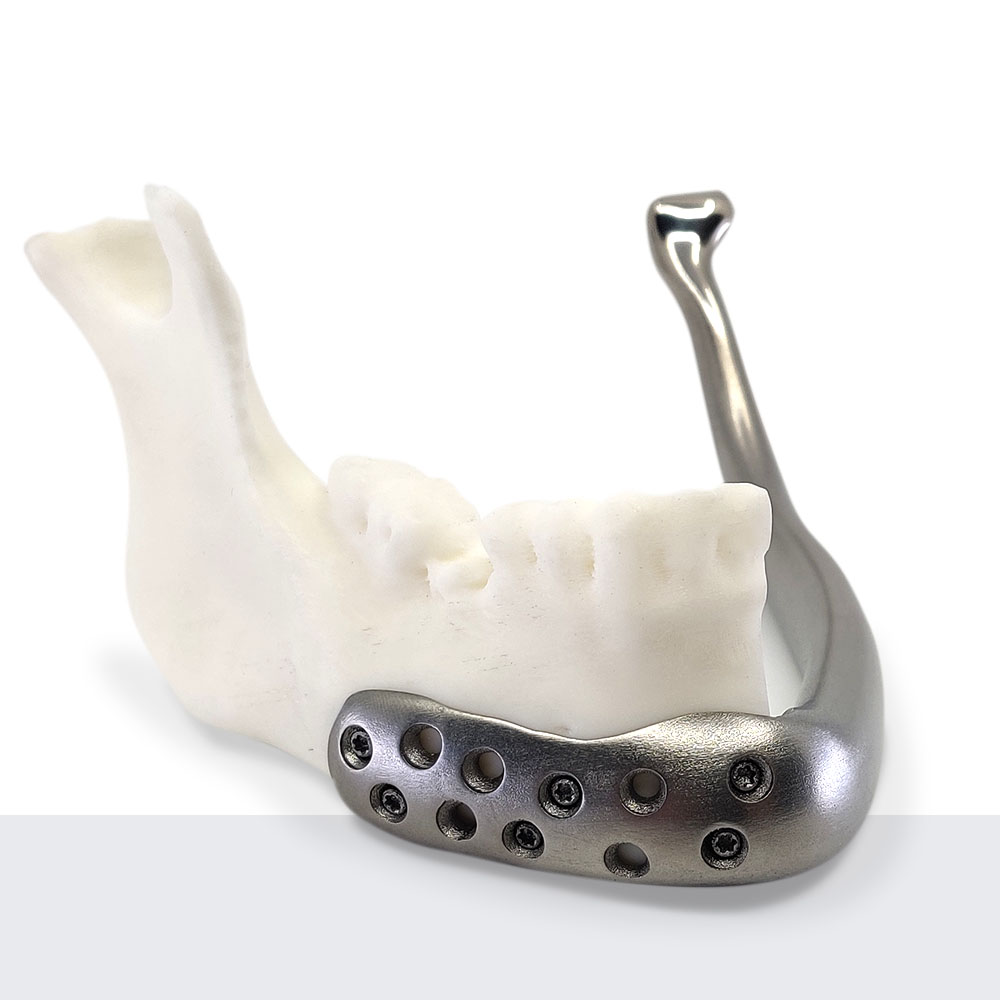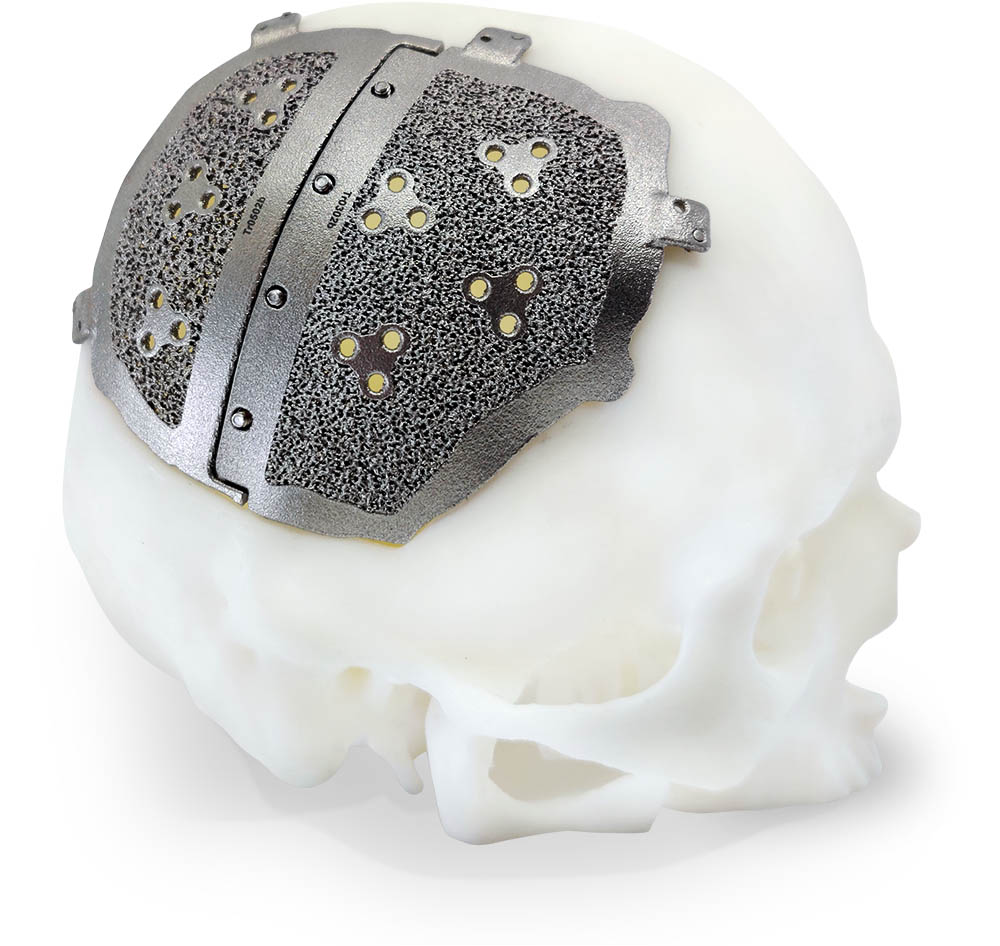 Cranial Implant
Perfect anatomic fit
Different surface structure base on customer preferences
Fully filling a defect
Stable fixation and restore aesthetic cranial symmetry
Custom made spinal cage
Design specific for patient
Tailored to individual vertebra anatomy
Minimize risk for movement due to perfect fit
Porous structure for interbody fusion
Design with or without fixation screw